Our Take-out formula : Simple and economical rental!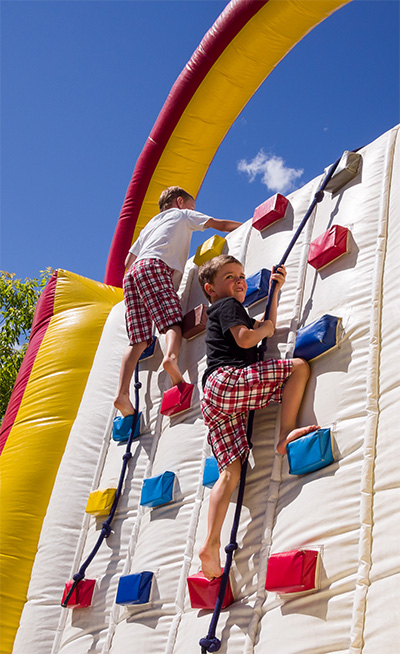 Our Take-out formula (formerly Rent and take away ) allows you to rent equipment that you transport and install yourself.
Since we offer discounted prices and you don't have to pay for freight and labor, this is the best option for you.
Whether for a party at home or at school, a festival or a corporate party, the games offered in this section can be transported in a mini-van (games with green traffic light), pick-up or trailer ( games with young traffic light) and come with all the equipment required for proper operation (blower, extension, anchors, etc.)
If your activity takes place on the weekend, pick-up is done at our warehouse in Quebec or Longueuil on Friday between 9:00 a.m. and 3:00 p.m. and the return takes place on Monday between 8:30 a.m. and noon. (As our warehouses are closed on weekends, returns on Sundays are unfortunately not possible)
For weekday activities, pick-up is the day before your event and return the day after.
A $100 credit card deposit is requested when booking and can be kept in the bank for a future rental if you have to cancel due to bad weather.
Proludik only offers commercial quality games, which allows a load of 1200lbs per module (6 adults of 200lbs could jump at the same time in the structure without danger). Beware of residential-type games that have a load capacity of only 100 to 150 lbs total…
If a game is not in the Take-out section, it must be delivered and/or operated by a Proludik employee. We invite you to contact our team to calculate the price including delivery and labor (usually starting at $895 + tx)